Welcome to "AltaSea: Beacon," a quarterly newsletter that provides updates on AltaSea's activities, education and community programs and other initiatives. We hope you'll share this newsletter with others interested in staying up-to-date with the latest happenings at AltaSea.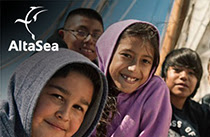 2015 Accomplishments
In the past 12 months, AltaSea has focused on the evolution necessary to ensure our vision is complimented by a practical implementation plan. We pressed forward in building strong partnerships in ocean education, science and business, from a citizen science project for local youth to an advanced shark monitoring program that uses cutting edge ocean technology. We made an impact on the local community through initiatives such as the Discovery Lecture Series and also launched key community engagement channels, from our newsletters and social media presence to the brand new AltaSea website. See some of AltaSea's achievements in 2015, click here.
The AltaSea board, staff and supporting community are all excited for a riveting year in 2016, as we watch the project come to realization right before our eyes. Stay tuned for exciting updates.
Match AltaSea Challenge Increases from $25,000 to $50,000
We issued a $25,000 Match AltaSea Challenge on December 1. The community's response was overwhelming – donating almost $50,000 in one week. Due to this success, we have doubled the Match AltaSea Challenge to $50,000.
We will continue to match your donations dollar-for-dollar to fund marine-based STEM and STEAM education programs right here in San Pedro. Funds will empower community education partners to bring high quality marine education to the youth of the Harbor communities and Greater Los Angeles area. Make double the difference this holiday season by donating here.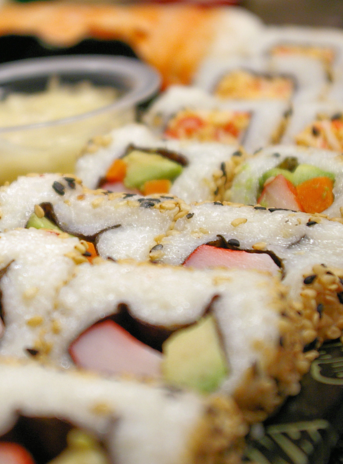 Sustainable Seafood Expo
AltaSea's partner, the Cabrillo Marine Aquarium, hosted the Sustainable Seafood Expo in October. As part of the Expo, AltaSea led the "Something's Fishy: Demystifying Sustainable Seafood" panel, where attendees were taught the "Four S's" to remember when buying seafood sustainably:
1) Smaller – fish that are lower on the food chain
2) Seasonal – menu items on the whiteboard
3) Silver – fish with silver skin that is still attached
4) Shellfish – a more sustainable choice than fish
Click here to watch the panel discussion.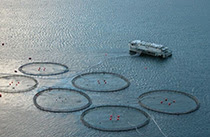 Discovery Lecture Series
By the middle of this century, global demand for animal protein is projected to be double what it is today. Where will all this food come from? That was the topic on December 4 as AltaSea and the Cabrillo Marine Aquarium hosted the final 2015 Discovery Lecture Series event, which featured Dr. Steve Gaines from the Bren School of Environmental Science and Management at UC Santa Barbara. Dr. Gaines discussed the future of seafood, including the environmental impact of demand growth and potential solutions for sustainable aquaculture.
The Discovery Lecture Series supports AltaSea's mission to expand science-based understanding of the ocean. Click here to view all six 2015 lectures. And stay tuned by following AltaSea on Twitter to learn more about the 2016 lectures. For teacher resources, click here.
PERSPECTIVES

"The sea, once it casts its spell, holds one in its net of wonder forever."

– Jacques Cousteau
Looking for more ways to connect with AltaSea? Be sure to follow us on Facebook, Twitter and LinkedIn for regular updates. Click below to join.
www.altasea.org
Privacy Policy | Unsubscribe
AltaSea at the Port of Los Angeles
222 West 6th Street, Suite 1010, San Pedro, CA 90731
https://altaseamedia.s3.us-west-1.amazonaws.com/wp-content/uploads/2018/04/31134647/AltaSea_Logo.png
0
0
Jenn de la Fuente
https://altaseamedia.s3.us-west-1.amazonaws.com/wp-content/uploads/2018/04/31134647/AltaSea_Logo.png
Jenn de la Fuente
2015-12-10 15:01:20
2019-04-15 13:20:47
AltaSea: Beacon – December 10, 2015