Who We Are
BLUEC2C  is AltaSea's 360 support system for blue economy businesses.
We are a physical home, a partnership hub, and a catalyst for domestic and global collaboration and connection of blue economy innovators, customers and markets.
Our goal is the help innovators deploy solutions that propel a sustainable ocean and world.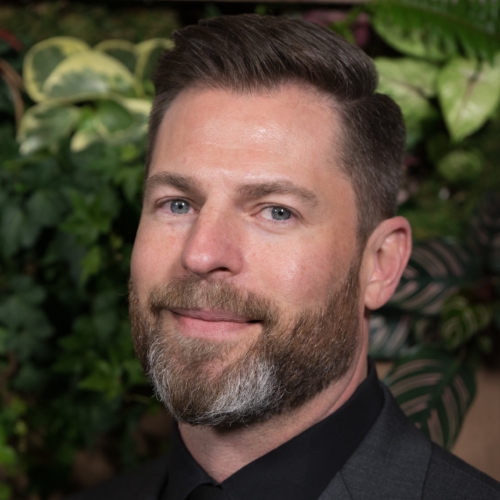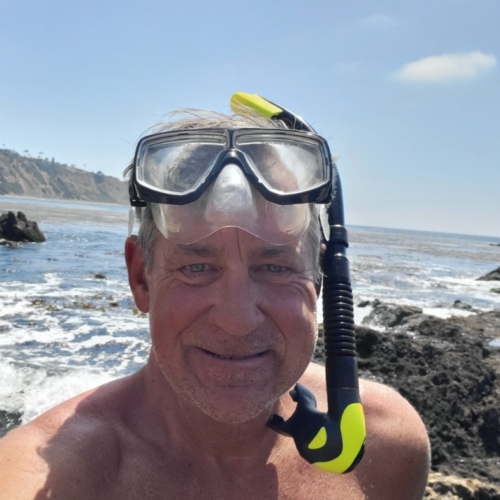 Co-Founder, Eco Wave Power
Inna Braverman
Inna Braverman co-founded Eco Wave Power (Nasdaq Stock Symbol: WAVE) at the age of 24.  Under Ms. Braverman's leadership, the company installed its first grid-connected wave energy array, ser urged a significant projected pipeline of 325.7MW, and became the first Israeli company to ever list on Nasdaq Stockholm (ECOWVE). Eco Wave Power is a leading onshore wave energy technology company that developed a patented Ed, smart and cost-efficient technology for Turing ocean and sea waves into green electricity.  Ms. Braverman holds a BA in political science and government and English language and literature from the University of Haifa.
Produce Development Engineer, Newlight Technologies, Inc.
Jose Brizuela
Jose Brizuela earned his M.E. In Polymer Science and Engineering at Lehigh University, his B.S. in Chemistry at University of California, Santa Barbara, and is an MBA candidate at the Rady School of Business at University of California, San Diego.
Mr. Brizuela is a product development engineer at Newlight Technologies, Inc., an innovative plastic alternative materials company focusing on biodegradable and compostable materials to harness nature's technology to help end climate change in this generation.  Mr. Brizuela is a scientific and technical advisor to Algeon Materials, a biotechnology startup focusing on ocean polymers as plastic alternatives.  Prior to his work in biomaterials, Mr. Brizuela developed products for the optical and medical device industries.
Special Advisor, Cultural Consultant
Tina Orduno Calderon
She/her/Auntie
Tina is a Culture Bearer of Gabrielino Tongva, Chumash and Yoeme descent as well as a traditional singer & dancer, storyteller & poet who strives to honor her ancestors and inspire others to respect the lands, water, sacred elements and environment.
Tina joined AltaSea in July 2022 as Special Advisor and Cultural Consultant. She looks forward to assisting in building curriculum to include Tongva history, traditions and ideologies.
CEO, Co-Founder, Braid Theory and Chief Innovation Officer, LA Council District 15
Ann Carpenter
Ann Carpenter is a strategic and market-focused entrepreneur dedicated to building the tech entrepreneurial community in the emerging blue and clean economies, with domain expertise in ocean tech/blue tech adjacencies.   Her company, Braid Theory, connects technology entrepreneurs with industry to build opportunities and solutions for market traction and growth, in industry sectors including marine/maritime, agriculture and biotech, transportation and goods movement, advanced and specialist manufacturing and aerospace.  Ms. Carpenter also serves as the Chief Innovation Officer for Council District 15 of the City of Los Angeles, working to build the LA Harbor area into an innovation cluster and blue economy center. She is a member of the Board of Governors for The Ocean Exchange, Smart Freight Center, San Pedro Peninsula Chamber of Commerce, and an Advisor to Blue Action Lab, and founding member of the Long Beach Sustainable Business Network.   In addition, Ms. Carpenter serves as a Small Business Commissioner for LA County.  Ms. Carpenter is a graduate (B.S., Math) from University of Michigan.
Principal at Chawkins Communications Consulting, Inc.
Ken Chawkins
Ken Chawkins is the Principal at Chawkins Communications Consulting, Inc.  His current retained clients include Gemini Motors and South Coast Air Quality Management District as a Policy Advisor to Member Michael Cacciotti.  He serves as a consultant with National Demographics Corporation helping public jurisdictions throughout California navigate the process of developing electoral maps.
Chawkins served as the Government Relations Manager for Air Products and Chemicals, a world-leading Industrial Gases company. He acted as the principal liaison to local and state policymakers to advance company priorities and all growth platforms, with special focus on Hydrogen for Mobility and Carbon Capture and Sequestration. Additionally, Chawkins supported business development activities by developing advocacy campaign strategies, crafting appropriate and effective messaging, and planning and executing strategic government engagement plans. As Government Relations Manager, Chawkins designed and executed stakeholder and managed overall communication strategies,
His work with Southern California Gas Company as Manager of Public Policy and Business Policy Manager relied on Chawkins' expertise within the energy/utility industry. SoCalGas is the largest national gas distribution company in the United States, and Chawkins was responsible for advancing the company's policy agenda with external stakeholders at the local and state governmental levels. Additionally, he framed the public engagement strategy and worked with various organizations and interest groups to build coalitions seeking the safe, clean and affordable use of natural gas as an energy source.
Chawkins started his journey in the Energy/Utility industry at Southern California Edison where he built a foundation of knowledge in one of the largest electric utilities in the country. Over the 18 years that Chawkins was with Southern California Edison, he served in both staff and operational capacities, starting as a region manager for public affairs, serving as Special Assistant to the CEO, running a local operating district and serving as Project Lead for the Business Process Integration and Training Manager for the Operations Support Business Unit.
Chawkins is civically active in Southern California currently serving as Chair of The Children's Partnership, Chair of Pasadena Media, a trainer for Water Education for Latino Leaders and an advisor to the Glendale Education Foundation.  He has previously served on many other boards, including Coro Southern California, Leadership Southern California, Los Angeles Economic Development Corporation, Legacy Los Angeles, Environmental Leadership Institute and Sustain Southern California among others.  Chawkins holds a BA in Political Science from UCLA, a MA in Public Policy from Claremont Graduate University and was a Coro Fellow in New York City in 1989.  He lives in Pasadena with his wife, Dr. Lan Nguyen Chawkins and has two adult daughters, Dania and Emma.
Special Advisor, International Relations
Dr. Yufu Cheng
Dr. Yufu Cheng has worked in identifying and implementing regional environmental protection related projects, with partners in the government, public authorities, and Technology and Financial Companies. He served as China Director for R20 Regions of Climate Actions, and Leonardo DiCaprio Foundation. He was the senior Vice President at Innovation Center for Energy and Transportation, where he helped developing low carbon fuel standards and Energy and Climate Registry in USA and China. Dr. Cheng is a visiting professor at both Peking University and Nanjing University. He participates organizing several US-China Summits on Climate Change, Green Energy, Energy Efficiency and Transportation. Dr. Cheng received his PhD in Ecology from Joint Doctoral Program from University of California at Davis and San Diego State University, Master's degree in Ecology at Chinese Academy of Forestry and Bachelor In Biological Sciences at Anhui Normal University.
Founder, CEO, Managing Director, Pegasus Capital Advisors
Craig Cogut
Craig Cogut is founder, CEO, and co-managing partner of Pegasus Capital Advisors and co-founder of Pegasus Sustainable Century MB, L.P. Since 1995, Mr. Cogut has executed over 70 transactions at Pegasus, and has assembled a world-class team of investment, operational, and policy professionals. He has led Pegasus to focus on businesses that secure competitive advantage through resource conservation, efficiency, and security.
Pegasus Sustainable Century brings capital and expertise to businesses that can compete successfully on the basis of resource efficiency and sustainability. Pegasus recognizes that population growth, fluctuating energy and commodity prices, recognition that resources are not unlimited, a progressive legislative agenda driven by constituent demand, and a new consumer buying equation are bringing sustainability to the forefront of our economy, creating the most exciting investment climate of our age. Pegasus' more than 30 operating advisors have unsurpassed expertise in all aspects of sustainability, uniquely positioning the firm to identify both opportunities and pitfalls as sustainability emerges as a driver of growth across our economy.
Mr. Cogut has over 27 years of private equity investing, complex financial restructuring, and legal advisory experience. From 1990 to 1995, he was a senior principal and a founding partner of Apollo Advisors, L.P., involved in virtually all aspects of Apollo's largest investments. From 1984 to 1990, he was an advisor, principally to Drexel Burnham Lambert Incorporated and associated entities. He serves as chairman of the External Advisory Board of the Brown University-Veterans Administration Center for Restorative and Regenerative Medicine, chairman of the Cogut Center for the Humanities at Brown University, as a trustee of Brown University, as a director of Human Rights First, and as a director of the Gettysburg Foundation. In 2008, he was selected to receive the New York League of Conservation Voters Corporate Pioneer Award.
Mr. Cogut is a graduate of Harvard Law School and Brown University.
Climate Finance Program Director, 7th Generation Advisors and Special Advisor, Climate Finance
Gregory Cogut
Greg is the Climate Finance Program Director at 7th Generation Advisors. Greg's work focuses on advising organizations on climate financing and clean tech analysis.
Greg graduated with an Honors Bachelor of Science from the University of Michigan where he majored in Environmental Studies with a specialization in Sustainable Business with minors in Environmental Geology and Sustainability, as well as a minor in Business from the Ross School of Business.
Environmental Business Advocate
Portia Cohen
Portia Cohen has extensive senior leadership experience in law, public policy, public affairs, advocacy and negotiations in the corporate, government and nonprofit sectors.
A former Mayor, Councilmember, and Attorney-at-Law, Ms. Cohen is a seasoned and accomplished communicator, aggregator and strategist for a myriad of interests and stakeholders.
Portia is and Advisor to 7th Generation.  She previously served as Senior Strategic Market Liaison to the Chief of Strategy for UCLA Health System.  Her previous positions include Executive Director of Global Los Angeles at the Pacific Council on International Policy; Mayor and Councilmember of the City of Manhattan Beach, California; Director of the Energy Independence & Petroleum Project for Environment Now Foundation; Senior Counsel for Gensler Architecture Worldwide; Corporate Counsel and Government Compliance Officer for Burns and Roe Enterprises, Inc.; Litigation Associate for Cole Schotz Meisel Forman & Leonard; and Researcher/Writer/Editor for the Office of Advocacy of the U.S. Small Business Administration.
Portia serves on a myriad of advisory and working boards including Rutgers University Douglass College, the Cancer Support Community, Sustainable Conservation, Friendship Foundation, and was Founder of the Mayor's Youth Council of Manhattan Beach.
Portia holds a B.A. in political science (Pi Sigma Alpha) from Douglass College, Rutgers University, and a J.D. from Widener University School of Law, where she was a member of the Delaware Law Review and is published on the issue of corporate governance.  She received the American Jurisprudence Award in Contracts.  Portia is licensed to practice law before the District of Columbia Court of Appeals, U.S. District Court of New Jersey, State of New Jersey, and State of Pennsylvania. Her full bio can be found at www.Linkedin.com/pub/dir/Portia/Cohen
Expert Advisor, Energy and Environmental Services Sectors
James Condela
James Condela is a senior executive with over 25 years of experience in the energy and environmental services sectors with a focus on sustainability. Most recently he served as the CEO of Continuus Materials providing strategic and executive leadership to advance the Company's proprietary technology platform and business model for recycling paper and plastic from municipal waste to manufacture sustainable building materials for the circular economy. Prior to that he served as an Operating Advisor for 12 years with Pegasus Capital Advisors, a middle-market private equity firm that provided strategic capital to growth stage and middle-market companies. His work spanned numerous companies and technologies in the sustainability focused environmental services and recycling sectors including food waste, anaerobic digestion, renewable fuels, and liquid & solid waste collection & conversion processes. While at Pegasus, he also served as the COO for Organix Recycling, LLC, the preeminent food waste collection & recycling company in the US, where he was successful in expanding operations to over 8,000 customers in 40 states. Earlier in his career, James served as the Vice President of Finance for Changing World Technologies, a waste-to-oil renewable fuels company. Prior to that he led business development efforts for Hawkeye, LLC, a Northeast-based utility services contractor, focused on the development and acquisition of transmission, distribution, and traditional & renewable power generation projects. James earned his BS in Mechanical Engineering from Lehigh University and his MBA from New York University.
Director of Business Development, TEKEVER
Paulo Ferro
Paulo Ferro is Director of Development at TEKEVER, a global AI firm that designs, develops and commercializes advanced technology products and services in areas including the digital economy, manned and unmanned aerial vehicles and space industries.  Mr. Ferro brings decades of business development expertise in unmanned robotic systems and sensor technologies for commercial, public and defense applications. Adept at strategic planning, business development, and supply chain management, Mr. Ferro is a seasoned proposal development, contractual negotiator and B2B relationship catalyst. He previously was Director of International Business Development for AeroVironment, a global leader in intelligent, multi-domain robotic systems in the aviation and aerospace manufacturing industries. Prior to that, Mr. Ferro served as Strategic Development Director for General Atomics Aeronautical Systems.
Executive Director, Energy Independence Now and AltaSea Special Advisor, Clean Energy
Brian Goldstein
Brian Goldstein is Executive Director, Energy Independence Now (EIN).  He leads EIN in its mission to support a transition to a clean transportation system. With a background in finance, Brian has professional experience in the alternative fuels, renewable energy, energy efficiency, transportation technologies, and financial services sectors. He has served as CFO of a motorcycle design and manufacturing firm as well as CFO of a hydrogen transportation technology company, where he focused on both public and private financing initiatives, infrastructure acquisitions, automotive technology development, and fleet adoption of hydrogen technology.
Brian has worked to develop alternative fuel distribution networks in California and Colorado. He has also served as a technical and financial consultant to the US Department of Energy and he continues to serve as a judge for the Clean Tech Open business plan competition as well as the DOE National Clean Energy Business Plan Competition.
Mr. Goldstein graduated with a B.S. in International Business from the Leeds School of Business, University of Colorado, and earned his MBA with focus on Finance and International Business at the Pepperdine University Graziadio School of Business Management, where he received a Merit Scholarship. Mr. Goldstein is an Eagle Scout.
Director of Maritime Operations, Pacific6 and AltaSea Special Advisor, Marine Infrastructure
Nick Hajek
Nick Hajek is Director of Maritime Operations at Pacific6.  As an international marine contractor, he manages several maritime projects focused on offshore farming, commercial scale aquaculture, carbon capture, and hybrid/all electric vessel designs, as well as continuing his work over seas year round. Nick comes from a maritime family and is an 8th generation Norwegian captain who is heavily involved with installing and supporting commercial scale offshore farms in various countries as well as overseeing the progress and operations of several cutting edge projects here in the United States. Mr. Hajek is extremely hands on and practical. He is an internationally recognized captain, commercial diver, paramedic, aquaculture engineer and although born in the USA calls New Zealand home.
Pacific6 is a California-based investment and development partnership committed to important and inspiring projects that have a positive impact on people and their communities.  With a heavy focus on aquaculture and the environment, Pacific6 partners and collaborates with research institutes, scientists, environmentalists, government agencies and fishermen/farmers to explore ways to develop and promote marine aquaculture is the U.S through safe, sustainable practices and a responsible ocean stewardship, catalyzing new industries, preserving working waterfronts, solving the enormous US seafood trade deficit, and demonstrating how to sustainable feed a hungry world.  The company operates Pacific6 Ocean AquaFarms, Pacific Mariculture, Pacific Hybfreed, and Symbrosia.
Managing Director of Operations, 3Q Investment 3Q Partners
Jennifer Hickman
Jennifer Hickman is a Managing Director of Operations for 3Q Investment 3Q Partners, a New York-based buyout and special situations private equity firm with a commitment to social impact post-acquisition.
Prior to joining 3Q Investment Partners, Jennifer led market assessments and operational diligence of investment opportunities at Pegasus Capital Advisors. Jennifer focused on sourcing companies for investment in the food, agricultural; water, and energy space; creating value and developing new markets for existing portfolio companies; and identifying and researching "best in class" sustainable technologies for agricultural production and the residential and commercial building industry. She was also an Advisor to the Renewable Energy & Sustainable Infrastructure Credit Fund.
While at Pegasus, Jennifer co-founded an agricultural company for small-holder farmers in Tanzania called The Great African Food Company which is a logistics agricultural company for small-holder farmers in Arusha, Tanzania.  Jennifer Identified the opportunity to export fresh produce from Tanzania to Europe and to integrate farmers into the global supply chain.
Before joining Pegasus Capital Advisors, Jennifer was the CEO of an agricultural company that developed food security initiatives in the United Arab Emirates.
Jennifer is currently a member of the Board of Advisors for Liberty and Justice, the first fair trade apparel manufacturing company in Liberia, and has also Executive Produced two documentaries; both of which had their United States premiere at the Tribeca Film festival.
Jennifer is also a Board member of GoFOR, the last-mile logistics company.
Founder and CEO, Blue Robotics, Inc.
Rustom Jehangir
Rustom Jehangir is the founder of Blue Robotics, which makes components for marine robotics including thrusters, watertight enclosures, sensors, and the BlueROV2 vehicle.  The company's goal is to enable growth and innovation in the marine robotics field by providing components at a fraction of the price of existing products.  Mr. Jehangir's previous work as an engineer was at Advanced Tactics, working in the development of large-scale multi-copter helicopters for civil and military applications.  Mr. Jehangir earned his B.S. in mechanical engineering and software engineering as well as an M.S. in aerospace engineering from University of Southern California.
President, Michael J. McGuire, Inc.
Michael J. McGuire
Michael J. McGuire has a B.S. in civil engineering from the University of Pennsylvania (1969), and M.S. and Ph.D. (1977) degrees in environmental engineering from Drexel University. McGuire has worked for drinking water utilities and consulting firms advising water utilities his entire career. He has worked for the Philadelphia Water Department, the Metropolitan Water District of Southern California, and national consulting engineering firms. He founded and managed McGuire Environmental Consultants, Inc. from 1992 to 2005. He received the George Warren Fuller Award in 1994. In 2009, the American Water Works Association presented him with the A.P. Black Research Award, and he was elected to the National Academy of Engineering. In 2016, he was presented the Abel Wolman Award by AWWA. He has run research boats on the Delaware Estuary, rowed crew on the Potomac Estuary and sailed, cruised and scuba-dived all over the world.
Co-founder and Managing Director of Proteus Environmental Technologies and AltaSea Special Advisor, Research Initiatives
Anthony F. Michaels
Dr. Anthony Michaels is a nationally recognized leader in sustainability, innovation and environmental science across multiple business sectors and academic fields. He is the co-founder and managing director of Proteus Environmental Technologies, a leader in the transition of technology innovations to scale and CEO of EVEA Farm Management, a new venture to create vertically integrated supply chains for organic crops and monetize carbon and other environmental benefits from the next generation of regenerative farming technologies.  Previously he was CEO of Midwestern BioAg, a leader in soil health and sustainable agriculture.  Its network of 4,500 farms use a systems approach to farming that results in higher yield, lower costs, increased farmer profits, improved environmental outcomes and more nutritious crops.  Midwestern BioAg has worked with about one-third of the organic farms in the Midwest, a network of progressive conventional farms and has a 35-year history of creating and marketing innovative fertility products for both conventional and organic farmers.  In addition to operational roles in sustainability-centric companies, he also was Chief Scientist at Pegasus Capital Advisors.  This middle-market Private Equity firm was a leader in building successful companies around a resource scarcity theme, including energy efficiency, renewable energy, biofuels, recycling and a variety of circular-economy sectors. Earlier in his career, he studied global nutrient cycles in the ocean, was a tenured Professor at the University of Southern California and was the founding Director of the USC Wrigley Institute for Environmental Studies. He has published over 100 scholarly papers.  He has long-standing board roles at the National Council for Science and the Environment, The Julie Wrigley Global Institute on Sustainability at Arizona State University, the Catalina Island Conservancy and the National Science Foundation Environmental Research and Education Advisory Board.
Education
1983 – 1988  Ph.D. in Biology (Biological Oceanography), University of California, Santa Cruz.
1982 – 1983  M.S. in Ecology and Evolutionary Biology, University of Arizona.
1980 – 1982  B.S. in Ecology and Evolutionary Biology, University of Arizona.  With Highest Distinction and Honors
1976 – 1979  University of California, San Diego and Scripps Institute of Oceanography.
Highlights of Professional Career
2020 – Present   Co-Founder and CEO, EVEA Farm Management LLC.  This company builds vertically integrated organic crop supply chains, starting with operating the farms, building ingredients with the crops and contracting directly with large food and feed companies
2007 – Present   Managing Director, Proteus Environmental Technologies LLC.  Proteus has a unique approach for scaling sustainability innovations from the university and entrepreneur through a partnership/investing approach with existing middle-market companies.
2014 – 2019   Chief Executive Officer, Midwestern BioAg Inc.  This company is a 38-year leader in regenerative and sustainable agriculture.
2010 – 2014   Chief Scientist and Operating Partner, Pegasus Capital Advisors.  During Michaels' tenure, Pegasus had $3.5 billion in AUM and build iconic companies to solve resource scarcity, climate and environmental challenges.
2012 – 2013   President, MPH Energy.  Scaling a novel re-use of recycled materials into a pollution control technology for coal-fired power plants.
2008 – 2013   CEO, PhycoSystems Inc.  An algae-biofuels startup
1996 – 2012   Associate and Full Professor, Biology, University of Southern California
1996 – 2008   Director of the USC Wrigley Institute for Environmental Studies.  At its time, the leader in a new generation of academic environmental programs that built unique relationships between university scholarship and
1993 – 1996   Risk Prediction Initiative, Bermuda Biological Station for Research, Inc.  An innovative program between academic and the global re-insurance industry to redefine the management of the property insurance for catastrophic risks like hurricanes, floods and climate change.
SVP, Portfolio Manager of ESG Thematic Investment Strategies, Rockefeller Capital Management
Rolando Morillo
Rolando Morillo has decades of executive investment expertise working for Rockefeller Capital Management.  With a formidible record of success in identifying, analyzing, and recommending progressive, global public equity, solution -oriented companies for ESG investment strategies, Mr. Morillo's companies have consistently outperformed or exceeded expectations relative to their  benchmarks.  Mr. Morillo holds an MBA from NYU Stern School of Business and a B.S. in Environmental & Business Economics and Geography from Rutgers University.
Principal Investigator, USC Dornsife College of Letters, Arts and Sciences Professor of Biological Sciences
Sergey Nuzhdin, Ph.D.
Dr. Nuzhdin runs the USC Nuzhdin Research Laboratory at AltaSea, a 6,000 square foot sustainable seaweed aquaculture lab pursuing ground breaking research on regenerative aquaculture.
Nuzhdin' a lab aims to advance the sustainable use of ocean resources, and has partnered with Holdfast, an aquaculture-focused startup, to co-develop the AltaSea aquaculture site.  The lab for using on regenerative aquaculture, the breeding, rearing and harvesting of macro algae and shellfish, as well as the commercial. Application of new technologies, including biofuels made from kelp that could reduce the need for fossil fuels.  Nuzhdin' a lab conducts molecular and computational work on campus, whil also conducting field research at the AltaSea site to advance the commercial production of seaweed and to develop varieties that are particularly well-suited for producing biofuels and bio chemicals, as well as alternative livestock feeds from the ocean.  This work has the potential to contribute to the reduction of global warming, to produce biofuels from the ocean, to restore keep populations and to provide a natural solution for the security of the California shoreline.
Dr. Nuzhdin earned his Ph.D. In Genetics from the Institute of Molecular Genetics, and his received his B.S. (Honorary) in Biophysics from Moscow State University.
Pritzker Professor of Sustainability and Henry Samueli Fellow at the UCLA Henry Samueli School of Engineering and Applied Science
Gaurav Sant
Mr. Sant holds faculty appointments in the departments of Civil and Environmental Engineering, Materials Science and Engineering, and is a member of the California NanoSystems Institute.  Mr. Sant is also the director of the Institute for Carbon Management at UCLA, where he leads the institute's cross-disciplinary teams to create sustainable solutions for carbon removal.  In 2021, he led the UCLA CarbonBuilt team, which developed a new technology that turns carbon dioxide into concrete, to win the $.5 million grand prize in the COSIA Carbon XPRIZE competition.  The institute's ongoing projects include SeaChange, an energy-efficient technology that removes carbon dioxide dissolved in seawater; X/44 a method for achieving electrochemical direct air capture; and EPOCH, an electrochemical process for producing Portland its, a limestone and cement replacement, designed to greatly reduce the carbon dioxide emissions associated with cement and concrete production.   Technologies developed at the Institute are bing commercialized by UCLA startup companies including CarbonBuilt, Concrete-AI and SeaChange.
Mr. Sant received a Ph.D, M.S., and B.S. in civil engineer from Purdue University.  In addition to his groundbreaking research, Mr. Sant has published more than 100 peer-reviewed scientific publications an his work has been supported by federal d state agencies, foundations and Fortune 500 corporations. He has relieved numerals awards from the National Science Foundation, American Concrete Institute, American Institute for Chemical Engineering and International Union of Laboratories and Experts in Construction Materials, Systems and Structures.
Vice President of Commercial Construction, Greater Region of Southern California, Multi-disciplinary AltaSea Special Advisor
Lee Sehon
Lee Sehon is a Vice President  at Bernards Builders, a California based general contracting firm. He is a business a leader driving the growth and betterment of Los Angeles through a diversity of Commercial product types, including Heavy Industry, Retail and Office, Multi-tenant Housing, and Technology, with additional resources in K-12 and Higher Education, Laboratory and Healthcare, Civic Structures, and Focused Special Projects. Having spent a lifetime along the Pacific coastline and being an avid waterman, he has a compelling connection with the Mission and Vision of Terry Taminen and AltaSea in promoting and accelerating the socially and environmentally responsible advancement of the burgeoning Blue Economy. He received his B.S. in Construction Management from Cal Poly San Luis Obispo, a Juris Doctorate from Golden Gate University School of Law, and a Masters in Business Administration from The University of Southern California, and sits on the Board of Governors of the Los Angeles Economic Development Corporation.
Advocate for the Protection of the Environment and Special Advisor, Environmental Topics
Joel Sill
I began my career as a music publisher and record producer. My initial involvement with film was as soundtrack producer for "Easy Rider". In 1980 I became Vice President in charge of music for Paramount Pictures, I oversaw music for the films "Reds, 48 Hours, An Officer and a Gentleman" featuring "Up Where We Belong", and "Flashdance" highlighting "Flashdance-What a Feeling", both songs won Academy awards. In 1983 I moved to Warner Bros Inc., as Vice President of music for all filmed entertainment. At Warner's, I worked on such films as "Blade Runner, The Killing Fields, Purple Rain, Mad Max: Beyond Thunderdome, The Goonies, The Color Purple " and introduced Madonna to film in "Vision Quest" with the # 1 recording of "Crazy for You". I then partnered with director Taylor Hackford in the New Visions Music Group, where I supervised music for "Mannequin" which included the # 1 hit "Nothing's Gonna Stop Us Now", next was "La Bamba" which produced the # 1 single and # 1 and 5x multiplatinum soundtrack album by Los Lobos. I then partnered with Chuck Kaye previously Chairman of Warner Chappell Music, to form Windswept Pacific, a Joint Venture with Fuji Sankei Communications. We acquired numerous music catalogues, including Tommy James and The Shondells, Rod Stewart, Willie Nelson, The Four Seasons, Count Basie, The Isley Bros, Lynyrd Skynyrd, Little Anthony and the Imperials, The Shirells, K.C. and the Sunshine Band, Tito Puente, John Cougar Mellencamp and grew Windswept to the 4th largest independent music publisher. During that time I continued my film music production work with "Free Willy, The Fabulous Baker Boys, My Cousin Vinny, The Firm, Twister, Wag the Dog, Forrest Gump 8x multiplatinum, Terminator 3, Contact, Castaway, Bobby and Munich". Currently I have a joint venture with BMG/Chrysalis publishing where my music ventures continue with Quincy Jones, Larry the Cable Guy-The Blue Collar Comedy Group, Bold Films ("Bobby, Whiplash") and Summit Entertainment (The Twilight Film series). I have been a consultant for Sony PlayStation, Extreme Music and The Exclusive Media Film Group. With my wife Kim, we produced the Animal Awareness documentary "Saved in America". Since 1972 I have been a scuba diver, underwater photographer and supporter for the preservation of Oceans. I studied Marine Biology at UCLA. As a published U/W photographer I was represented by Cousteau's Living Sea Corp. I have assisted National Geographic's The Pristine Seas team on projects with music for their vital productions. I continue to video, share images and advocate for the World's Oceans which desperately need our care.
Postdoctoral Researcher, University of Southern California
Anupam Singh, Ph.D.
Dr. Singh earned her PhD in Molecular and computational Biology from the University of Southern California.  Dr. Singh provided invaluable research to Dr. Sergey Nuzhdin in developing statistical models to identify genetic loci and genes regulating key domestication traits, including flowering time in wild, cultivated and hybrid Cicer.
Her expertise is in understanding relationships between genotypes and phenotypes.
Her research is focused on using linear models, mixed models to understand the genetic basis of important domestication traits in terrestrial and marine plants. Dr. Singh earned her M.S. in Molecular Microbiology and immunology, Regulatory Science, where she was President of the Molecular Biology Graduate Student Association.  She earned her B.S. in Biotechnology at the Chaitanya Baratheon Institute of Technology.  In addition, Dr. Singh conducted medical research for Keck Medicine of USC as well as John Wayne Cancer Institute.
President & CEO, The ADEPT Group, Inc.
Alex Spataru
Alex Spataru honed his professional expertise in aerospace, oil & gas, and management consulting throughout the U.S. and abroad.  He served as a U.S. Army Officer from 1969 to 1974. He completed his undergraduate and graduate degrees in engineering and business at UCLA.  In 1983, Mr. Spataru started the ADEPT Group, Inc., an engineering consulting and green tech transfer firm that provides cost-effective solutions to energy and/or environment challenges. With the ADEPT team, he completed numerous product development and market penetration/acquisition engagements.  While at ADEPT, Mr. Spataru completed several international technology transfers and commercialized nascent technologies, including instantaneous gas water heaters, LPG & CNG dedicated engines, low-NOx burners, indoor and outdoor air quality sensing systems, emulsified diesel for heavy-duty engines, ocean going vessels performance management systems, and ultrasonic instruments.  Mr. Spataru has completed numerous engagements in the green sector, including geothermal plants, LFG extraction & processing, onshore & offshore wind energy, waste to energy systems, commercial & utility scale solar, and water conserving appliances.  Mr. Spataru is a Certified Gas Engineer. He's a member of one UL committee, two NFPA committees and one ISO committee. He serves on the Board of the Coalition for Clean Air. He lectures at the UCLA's Institute of the Environment and Sustainability and at the UCLA School of Engineering & Applied Science, and conducts applied research projects with the Bourns College of Engineering at UC Riverside.
Executive Director, Entrepreneur Educational Center Inc. and AltaSea Special Advisor, Entrepreneurship
Barbara J. Stanton
Barbara Stanton, former University of Southern California Program Specialist,  runs Entrepreneur Educational Center Inc. (EECI), a Watts-based non-profit co-founded in 1989 with Dr. Richard H. Buskirk, the late world-renowned educator and Director of the USC Entrepreneur Program, and the late Bernadette G. Robert, a Vice President at Mount St. Mary's College. EECI has developed and implemented urban renewal and economic development programs for the City of Los Angeles, the County of Los Angeles, the State of California, the US Department of Commerce, the Veterans Administration, as well as private corporations, foundations, and philanthropic organizations. AltaSea and EECI have partnered to accelerate employment opportunities in emerging blue economy sectors by bringing small business and equity to the local area to benefit residents in Black and Indigenous People of Color communities.
Co-Chair, O'Melveny's Project Development and Real Estate Practice
Greg Thorpe
Greg Thorpe, Esq. represents developers, tenants, and lenders in the acquisition, development and financing of office buildings, hotels, casinos, retail and entertainment centers, mixed use facilities, master-planned communities and other facilities. He also has assisted developers of real estate projects in creating the leasing, financing and operating structure for a variety of real estate developments.  Mr. Thorpe is a graduate of Loyola Marymount University, J.D., cum laude, where he served as Chief Articles Editor.  O'Melveny is a global law firm with broad practice with a strong focus on CSR and ESG.
Co-Founder of Community Partners
Paul Vandeventer
Paul Vandeventer retired as President & CEO of Los Angeles-based Community Partners in late 2021, a nonprofit he co-founded with gifted attorney Albert R. Rodriguez. Over 30 years, he and his leadership team designed and built the organization into a nationally recognized model for incubating civic and social enterprises, achieving budgetary self-sufficiency at business year six and stepping down from leadership of a 1,000-employee venture with $82 million in FY21 revenues and a $6 million operating surplus to strengthen the hand-off to his successor. Paul's expertise includes working alongside stakeholders to design high-functioning, multi-organization networks; advising established executives and start-up entrepreneurs on anticipating, meeting and mastering critical organizational inflection points; trouble-shooting on functional challenges in dynamic organizational settings; and, guiding leaders on ways to advance their organizational influence through relationships across the civic sphere. He presently provides a small portfolio of leaders with counsel, advice, goal support and wayfinding guidance.
Co-Founder and Director of the Impact Venture Credit platform at Aegon Asset Management
Brian Wayne
Brian is the Co-Founder and Director of the Climate Ventures platform at Aegon Asset Management, investing in climate tech companies with a thesis around solving the world's most pressing issues related to the environment and society. Purpose: better the planet + people via technologies across areas of the built environment, decarbonization, electrification and advanced materials. Brian joined Aegon in 2017 to lead the design, development, and scaling of numerous global investment businesses, with a specific emphasis on sustainability and impact-related solutions and is the co-chair of Aegon's US Social Responsibility Committee. Prior to Aegon, Brian spent a decade at Congress Asset Management in Boston investing in private equity and venture capital and was head of product strategy, deploying in excess of $1 billion across innovative ventures. Brian is a member of The Milken Institute's Young Leaders Circle and a startup mentor to the gener8tor sustainability program.
Co-Founder and Executive Chairman, Applied Cognition
Jake Winebaum
Jake Winebaum is an entrepreneur, investor and advisor to early stage technology and health care companies.  He is currently co-founder and executive chairman of Applied Cognition.  Prior to Applied Cognition, he was founder and CEO of Brighter, a healthcare price and quality transparency service (acquired by Cigna), Business.com (acquired by RH Donnelley) and co-founder of the internet incubator eCompanies which founded several successful companies, including Jamdat (acquired by Electronic Arts), USBX (acquired by Imperial Capital), and Boingo (WIFI).
Earlier in his career, Jake joined the Walt Disney Company after they acquired FamilyFun magazine which he founded.  He led Disney's early internet initiatives as Chairman of Buena Vista Internet Group overseeing ESPN.com, Disney.com, ABCNews.com, ABC.com, and Family.com. He started his career in magazine publishing at Fortune, Time and USNews and World Report.
Jake was awarded the 2018 E&Y Technology Entrepreneur of the Year in Southern California and is an inductee in the Los Angeles Venture Association's Hall of Fame. He was named to the Wired Magazine's Wired 25 and the Time Magazine's Cyber Elite 50.  He is a board member for non-profits, Vision to Learn and Wood Island Life Saving Station Association.
He majored in Biology at Dartmouth.  He now lives in Los Angeles with his wife Cindy where they raised two daughters. He loves to run and bike in the Santa Monica Mountains and ski in the Eastern Sierra.
Special Advisor, Project Management
Behjat Zanjani
Behjat Zanjani is the principal of IEM. She has more than 28 years of experience in project management, construction management, and project control services on a broad range of public works projects such as ports & harbor facilities, educational facilities, pipelines, pump stations, site improvements and infrastructures, bulk material handling facilities, wastewater and water treatment plants, public buildings, and parking structures.