UCLA Comes to AltaSea!
AltaSea is off to a great start in 2022 with the welcome addition of UCLA to our campus. Beginning in February, the Institute for Carbon Management (ICM) in UCLA's Samueli School of Engineering will bring their carbon capture technology to AltaSea. ICM has developed a transformational carbon dioxide removal process that leverages the power and scale of the world's oceans. Their process uses renewable electricity to convert the carbon dioxide naturally dissolved in seawater into inert, solid carbonates and hydroxides, thereby ensuring energy efficient and permanent carbon dioxide removal. ICM's mission is to translate carbon management technologies from the bench to the near-commercial prototype scale. With this mission in mind and a focus on making a practical impact in the next 10-to-15 years, ICM pursues topics related to carbon dioxide removal and utilization and expanding the supply of critical materials that are required to support the energy transition. We are happy to welcome the team from ICM led by director Dr. Gaurav Sant and joined by core members Dr. David Jassby and Dr. Dante Simonetti.
Dr. Gaurav Sant
Professor, Civil and Environmental Engineering, Material Science and Engineering; Director of ICM, UCLA
Dr. David Jassby
Associate Professor, Civil and Environmental Engineering, UCLA
Dr. Dante Simonetti
Assistant Professor/Vice Chair of Undergraduate Education, Chemical and Biomolecular Engineering, UCLA
AltaSea a finalist for the Build Back Better Regional Challenge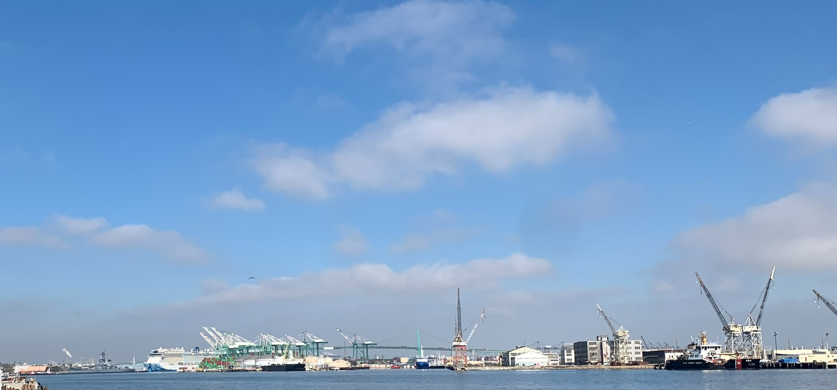 AltaSea is also proud to announce that we, as part of a larger coalition led by the Los Angeles Economic Development Corporation, have been selected as finalists for the U.S. Economic Development Administration's (EDA) $1 billion "Build Back Better Regional Challenge."
LAEDC assembled and facilitated a regional coalition of area stakeholders from government, business, nonprofits, and academia including The City of Los Angeles with leadership from Mayor Eric Garcetti's Office and the City Council, the Economic and Workforce Development Department (EWDD), LA Department of Water and Power (LADWP), Public Works, LA Department of Transportation, the Port of Los  Angeles, AltaSea at the Port of Los Angeles, Los Angeles Cleantech Incubator (LACI), Braid Theory, Urban Movement Labs (UML), Santa Monica College, the Los Angeles Regional Strong Workforce Consortium of 19 area community colleges, The Entrepreneur Education Center, Inc. (EECI) in South LA, the Long Beach Economic Partnership, and PledgeLA. As a finalist, the coalition is being awarded $500,000 to further develop its plans for several coordinated projects to advance more equitable and sustainable growth in goods movement in the region and position LA as a more environmentally responsible creator of value from the ocean, upon which the region's position in global commerce depends.
EDA received 529 applications from regions in all 50 states and five territories.  The 60 finalists represent regions that formed extraordinary coalitions, demonstrated regional needs, and presented bold proposals to grow their target industry clusters.
Eco Wave Power
AltaSea recently signed a cooperation agreement with Eco Wave Power, a leading onshore wave energy technology company that developed a cost-efficient technology for turning waves into green electricity. Eco Wave Power's mission is to assist in the fight against climate change by enabling commercial power production from ocean waves.  Eco Wave Power will work with AltaSea to locate and submit grants to implement Eco Wave's Power technology.   Already taking action, both organizations are part of the LAEDC-led coalition participating in the Build Back Better Regional Challenge.  We hope to see Eco Wave's Power innovative technology on our campus soon.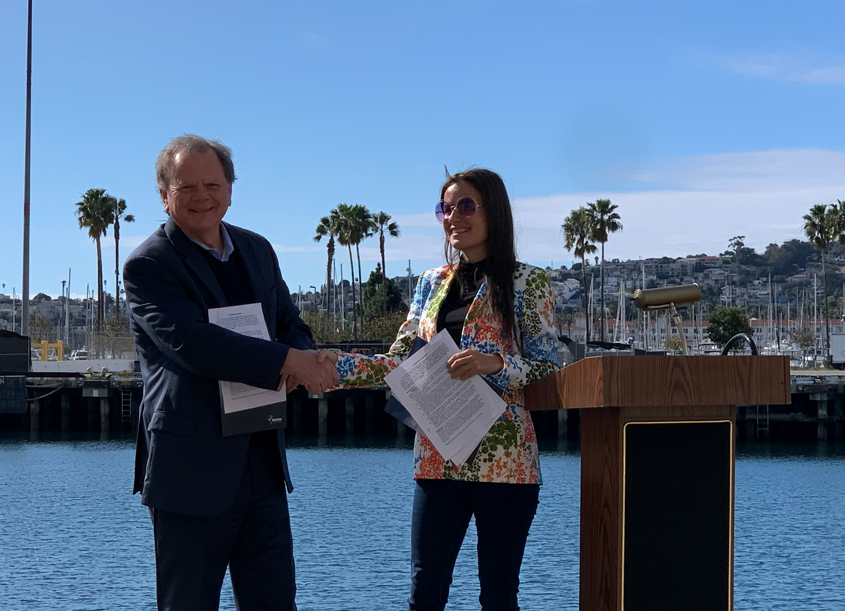 Terry Tamminen, CEO of AltaSea and Inna Braverman, Co-Founder of Eco Wave Power