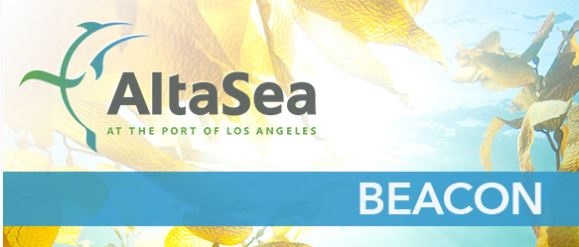 September 14, 2016
AltaSea: Beacon provides updates on AltaSea's activities, education and community programs and other priority initiatives.
San Pedro Celebrates the Arrival of E/V Nautilus
This week we welcomed the renowned explorer Dr. Robert Ballard and the Ocean Exploration Trust (OET) to the Port of Los Angeles. The community event, which attracted hundreds of locals, featured a spectacular Harbor parade as OET's 210-foot E/V Nautilus arrived at its winter home.
Parade vessels included the famous Los AngelesMaritime Institute Tall Ships, the Port of LA Fireboat and privately owned boats. What an incredible way to mark this next phase of our partnership with OET!
Special thanks to Councilmember Joe Buscaino and all of our sponsors for supporting this great milestone.
AltaSea / OET Partnership Brings STEM Education Program to LA

Monday's event also celebrated the Community STEM Education Program made possible by the partnership with OET. The program, which fosters deeper learning about high tech ocean science and exploration, will be available to community organizations and students of all ages, from K-12 to undergraduate and graduate levels. This fall, the partners will co-host a professional development workshop for teachers from 30 schools in the Los Angeles Unified School District, in preparation for classrooms across the district to take part in this dynamic education program during the 2016-2017 school year.
Local Students Get immersed in Blue Tech
Nearly 300 students toured OET's world-class research ship, E/V Nautilus, during its visit to Los Angeles in July. Students got a first-hand look at the technology that makes the ship's scientific discoveries possible. Check out our Facebook album to see more photos from the day, and be sure to "like" our page so you can see all the latest updates from AltaSea.
AltaSea's partnership with OET will help spur our Blue Tech cluster, a focus area dedicated to developing technology and business applications for remote monitoring, sensing and ocean exploration. Nautilus is equipped with two remotely operated vehicles (ROVs), Hercules and Argus, that work in tandem to explore, sample and capture imagery of unexplored regions of the global ocean.
Using Tech to Track Sharks: An AltaSea / CSU Long Beach Partnership
AltaSea and California State University at Long Beach have joined forces to enhance current shark monitoring devices used to collect environmental data. By leveraging a coast-wide acoustic telemetry network and developing newsmart tag technology, Shark Lab students are able to track migratory patterns of large marine predators as well as other critical information such as ocean pH and sea temperature. Thanks to this partnership with AltaSea, CSU Long Beach led the launch of a new website earlier this month, SCATTN.org, that will help researchers share data and provide the public with a better understanding of ocean animals.
Watch a shortvideo about the technology and how this program is transforming college students' experiences. Then check out the new SCATTN website to follow your favorite shark's movements!
Discovery Lecture Series Open to All Ages
Our lecture series continues this fall in partnership with Cabrillo Marine Aquarium. Next up in October is our program on the remarkable sea slug, followed by the Southern California reef ecosystem in December. RSVP and bring the whole family to learn about the wonders of the ocean. The Discovery Lecture Series is just one example of how AltaSea's partnerships are helping to inspire the next generation for a more sustainable ocean.
AltaSea Campus Awarded "Most Exciting New Project"
AltaSea's campus was recently named one of the nine "most exciting new projects" in Los Angeles by Architectural Digest. Education is central to the AltaSea design and students of all ages can look forward to an Education Pavilion that features scenic outside amphitheater-style seating and an indoor classroom.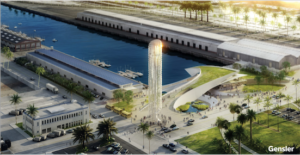 Learn more about how we're transforming this historic pier into a gathering place for community members, scientists, entrepreneurs and educators.
https://altasea.org/wp-content/uploads/2020/12/AltaSea_Logo.png
0
0
Natasha Berendzen
https://altasea.org/wp-content/uploads/2020/12/AltaSea_Logo.png
Natasha Berendzen
2016-09-14 04:11:14
2019-04-15 13:10:12
AltaSea: Beacon – September 14, 2016